For the installation of this press it was necessary to carry out a very exhaustive study, due to two constraints, the limited space that we had, and the requirement not to reduce the production rate of the factory.
To comply with these requirements, it was necessary to use three hydraulic gantries.
One of them outside the ship to receive the pieces that arrived and pass them to a self-propelled trailer, as shown in the previous image.
Upon entering the interior of the ship we mounted a second portico that made the reception of the pieces that arrived with the self-propelled trailer.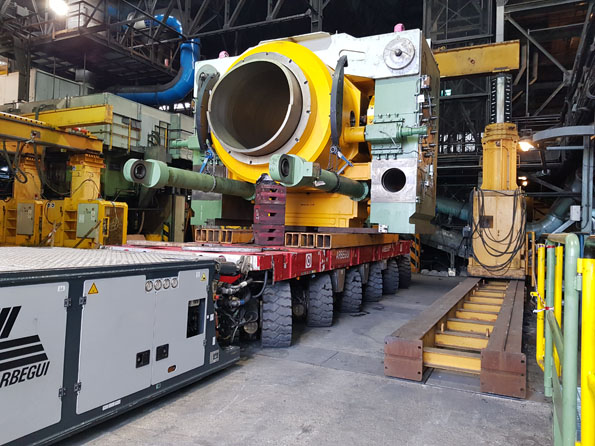 Some of them required a turning maneuver before passing them to the third portico for its final installation.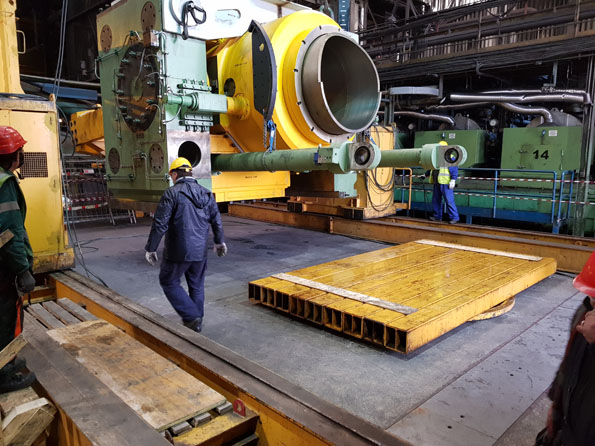 The installation of the third portico was the most thorough, since it was where latent space was lacking, and also the piece required more precision for installation.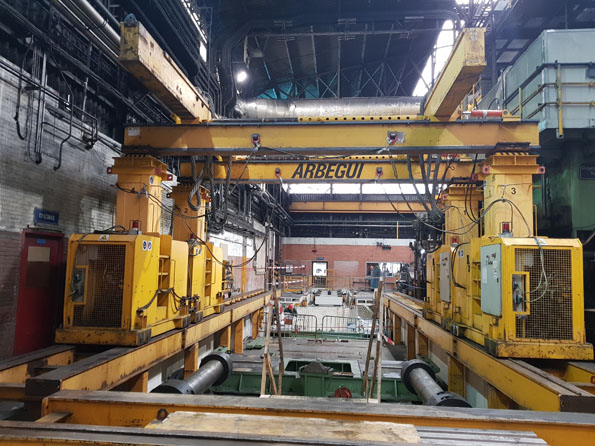 A good initial study and good organization, together with a good work environment are key to give a good service, in this case the three were outstanding.

We leave you a video, a quick camera, which illustrates the work done.